DO YOUR NEED YOU APARTMENT PUMP REPAIRED?
showerandpumps.ie
We Offer a repair & replacement Service in Dublin.
Monsoon Stuart Turner Pump Repairs In Dublin From €85
0831625009
GET A QUOTE
WE ARE DUBLINS #1 PUMP & SHOWER SPECIALIST
CALL OUR OFFICE TODAY ON 01-445843 OR 083-1625009
GET A QUOTE
Shower and Pumps are part of the well renowned Infinity Electrical Group. At www.showerandpumps.ie, we also provide installations for brand new modern Eco Electric storage heating. If you have an immersion that has a fault and needs to be replaced then visit us at immersion-heater.ie. If you require any other assistance in relation to electrical or plumbing issues, then please contact Infinity electrical group on mobile: 083-1625009 or landline: 01-4458543.
SET PRICES STUART TURNER MONSOON, GRUNDFOS BOOSTER PUMP REPAIRS IN DUBLIN
Showerandpumps.ie are a RECI certified Dublin Company.
Showerandpumps.ie are part of the Infinity Electrical Group and with our set price repairs and replacement service you always know the cost. We also offer a range of other service's including Storage heater repair for your broken storage heating at www.storage-heater.ie, Our fully trained staff also repair immersion heaters immersion-heater.ie and can help you with any other plumbing or electrical issues. Infinity electrical group.
At showerandpumps.ie we have repaired and installed many showers and shower pumps in homes right across Dublin, on budget and on time. When your pump fails or develops a fault, it is not always obvious who you should call. A plumber seems like a safe choice, however, some plumbers lack the skills or experience to work with the electrical components common to these pumps, which in our experience cause 60%-70% of breakdowns. If it's a plumbing problem such as a leaking seal, all of our technicians are fully trained in repairing all of the plumbing components of your pump and their vans are fully stocked with replacement parts for Stuart Turner ST55, ST66, Monsoon U2.0, U3.0 and M330N pumps so we can repair your Stuart Turner booster pump on site.
Call Us Today on 083-1625009 Or 01-4458543
Some Of The Apartment pumps that we repair No Fix No Fee!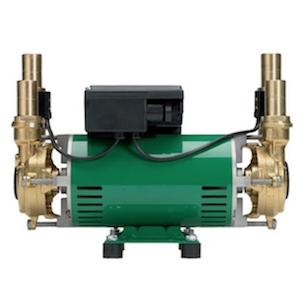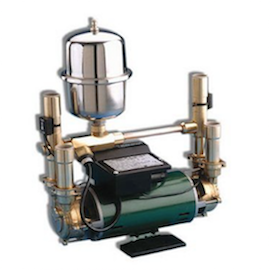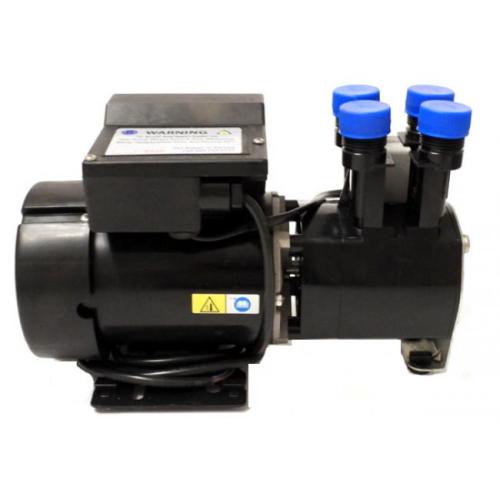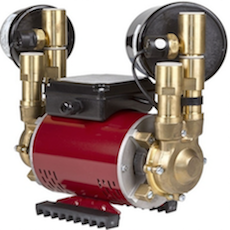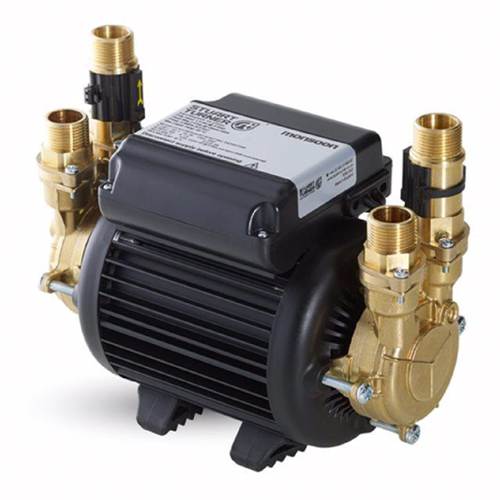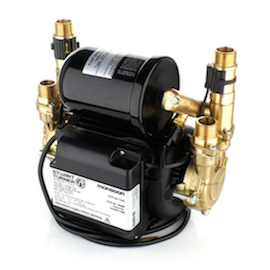 Negative (U1.5 U2.0 U3.0)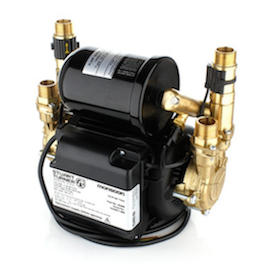 Stuart Turner, Grundfos, Salamander Monsoon Repair Service In The Dublin Aera
All of our Dublin based fully qualified, insured and RECI registered technicians are highly skilled and experienced in all aspects of pump repair and replacement. We install and repair all kinds of Stuart Turner, Grundfos and Salamander pumps including Stuart Turner Monsoon M330N,M550N, ST55, ST66 or ST77. Should you have a problem with your existing water pump such as a leak, humming noise, broken seal or no power, our technicians are on call to diagnose and repair the problem at a time that's convenient to you. Our engineers carry all of the diagnostic and testing equipment necessary to inspect and repair the fault for you on the first visit and we have the knowledge and skills to help you chose the most suitable pump installation for your home. We also carry a full range of new and high quality replacement parts. Find out more about installing a new pump or choosing a pump replacement for your house or apartment that will help boost and regulate your water pressure, by calling one of our team members today.
Common problems with water pumps
No water – No power
Water leaks – Burning smell
Water leaking from the pump – Pump hot to touch
Pump revs constantly – Humming noise
Pump comes on & off – No pressure from the taps
Stuart Turner pumps repair and replacement service Dublin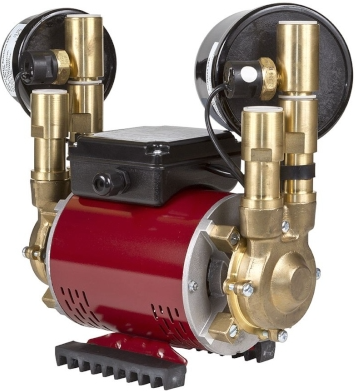 LEAKING PUMP
At showerandpumps.ie we see a lot of leaking apartment pumps and the general cause is failure of a mechanical seal. The leak often starts off as a small drip, but it soon gets bigger... Our advice is to check your pump at least every month. A failed immersion element can cause the water to heat to over 65 degrees and cause your pump seals to fail which aren't covered by warranty. Ask our technicians to check your immersion element while they are there and we can also repair your faulty immersion element on the spot for you.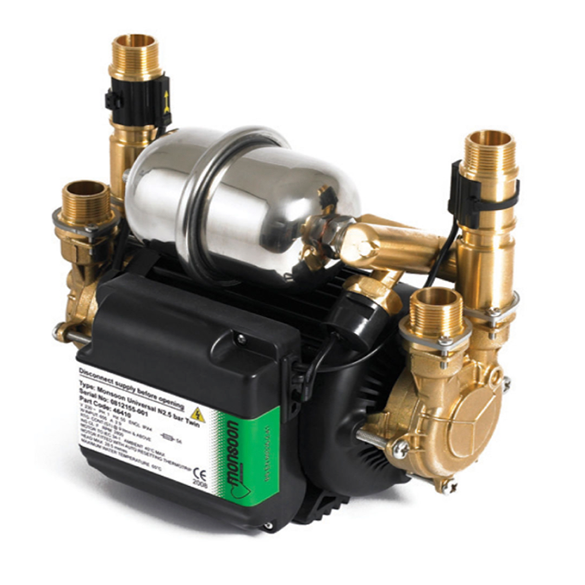 HUMMING PUMP
Our engineers are fully trained, Dublin based, RECI certified electricians and know when your pump is humming or not turning. In such situations, there is a high probability that the capacitor is broken and we can repair your Stuart Turner pump on the spot. In our experience as trained electricians, the PCB and capacitor should always be changed at the same time, as if one has failed, then the other one is not far behind. While we are on site, we can also help with any other electrical or plumbing problems at a discount.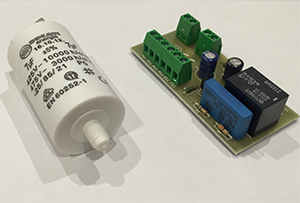 NO WATER COMING FROM THE PUMP
If you have no water coming from your pump, our Dublin based technicians are fully trained to fault find on your pump and pin point the problem. This keeps customer costs down as only the faulty parts will need replacing such as the PCB, Capacitor or Reed switch. Our team has fully stocked vans and we repair 90% of jobs on site and within an hour. If your entire pump needs replacing, we always carry a spare one in the van.

ONLY HOT OR COLD WATER
If your Stuart Turner Monsoon shower pump only has water coming from the hot or cold tap then you should call our Dublin head office on 01-4458543 for a Stuart Turner repair. The likelihood is that your broken pump needs some new Non Return Valves. These valves come in two different varieties depending on the type of pump that you have. There are brass non-return valves and plastic non-return vales. The main cause for failure of non return valves is lime-scale build up.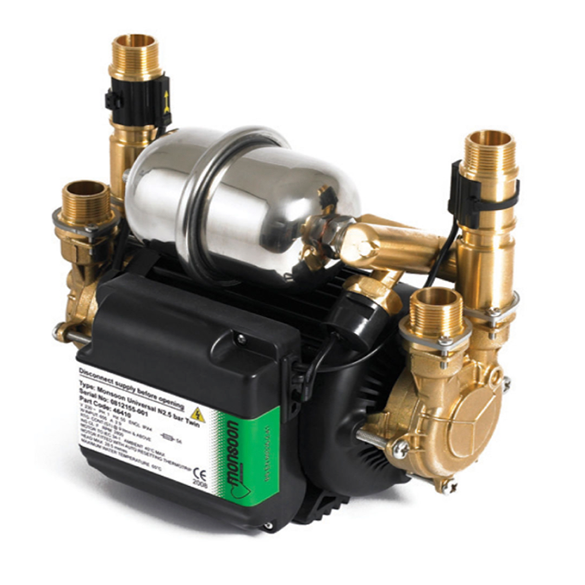 PUMPS OVER 10 YEARS OLD
The standard life span of a Stuart turner brass body pump is 5-10 years, depending on use. Most pumps have a manufacturers date on the plastic cover of the pump. If a pump is this old it is sometimes better to get it replaced or have it refurbished rather then a repair. The life span of a plastic body pump is 3-6 years and these are generally non refurbish-able.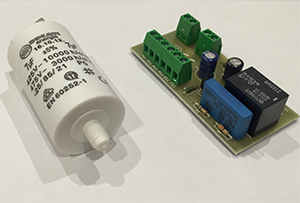 LEAKING HOSES
If your Stuart turner pump is fitted with a flexible hose (99% of pumps are), you should get your hose changed ever 5-10 years. These are also "wearable parts" and have rubber seals inside which will go hard over time and can fail which may cause a leak. If you are in any doubt, please call our office on 01-4458543 for advice or a repair .