DO YOU NEED A NEW SHOWER
SHOWERANDPUMPS.IE ARE HERE TO HELP
WE ARE DUBLINS #1 SHOWER REPLACEMENT SERIVCE.
CALL OUR OFFICE TODAY ON 01-445843 OR 083-1625009
GET A QUOTE
NEW TRITON T90Z INSTALLATION WITH RECI CERT €1200
PLUMBING AND ELECTRICS INCLUDED
CALL OUR OFFICE TODAY ON 01-445843 OR 083-1625009
GET A QUOTE
We are part of the Infinity electrical group, available on-call to also repair your broken storage heating at
www.storage-heater.ie
, Our fully trained staff also repair immersion heaters
immersion-heater.ie
or help you with any other plumbing or electrical issues.
Infinity electrical group.
Call us today on 083-1625009 or 01-4458543
WE ARE 100% IRISH OWNED COMPANY.
Set prices for Mira QT,silent electric Triton T90Z repair & replacement service in Dublin
*2021 Special Silent Triton T90SR Replaced €350*
Electric shower (Heat & Pump)
At showerandpumps.ie we are now installing the new Silent Triton T90SR S hower right across Dublin houses and apartments. Launched in 2016, the model is so quiet that when the water is running, you won't hear the pump. The silent T90SR is Ireland's first silent running pumped electric shower. Using an integrated pump to boost the water pressure of low-pressure gravity fed supplies.
This silent shower is an ideal solution for stud walls in particular which are more susceptible to vibration and noise transmission. These silent showers are so quiet you no longer have to worry about waking the rest of the household up at night whilst having a shower. This shower model is constructed to the same foot print of all previous T90 models. It features stylish curves and chrome rings around the controls and the T90SR doesn't lose out in looks or performance next to other models and includes a 2 year guarantee. The Triton T90SR silent shower can be fully fitted and installed in your Dublin home for a fixed price of €350
Call Us Today on 083-1625009 Or 01-4458543
Triton, Mira Shower Replacement & Installation Dublin
Types Of Showers
There are three main types of electric heated pumped showers: Triton T90z, Mira ST and the Mira QT. The new Mira QT is quieter than other electric showers and has an accessible filter for easier cleaning. We offer a very low replacement price of €350.
Electric (Heat Only)
The least common showers found in Dublin are the Mira Sport or the Triton T80 and the new model Triton T80z. The Triton T80z is a mains water fed electric instant shower. We offer a replacement Triton T80z in Dublin for just €369
Electric Shower Low Pressure
The Triton T900I pumped shower is a tank fed, pumped, electric shower which was designed for installations where the pressure of the mains water supply is too low, unreliable or non-existent. This type of shower is fed from your cold water tank which can be as little as 8cm above the unit. We offer a replacement price in the Dublin area of €399
Power Shower
Power showers act by heating the water from the immersion tank or (oil/gas). Some such power shower models that we supply and install are the Triton AS2000XS, Mira Vigour and Mira Event. The power in these can range from 10-18 liters of water per min. We offer the Triton AS2000 for just €399
Triton Showers Dublin
Replace your old Triton T90, Triton T90I, Triton T90si or Triton T90XR with the all new Triton T90z pumped electric shower. This shower is stylish and easy to use with its stand out blue light display. At Showerandpumps.ie we can replace your old shower for as little as €350
Mira Showers Dublin
We offer an installation and replacement service in Dublin for all Mira shower models including the Mira OT, Mira ST, Mira Event, Mira Sport and Mira Vigour. We can also replace your old Mira SE or Mira SE 2. Mira are one of Ireland leading brands of electric and pumped showers. Mira SE and Mira SE Dual to the list add replacment from €379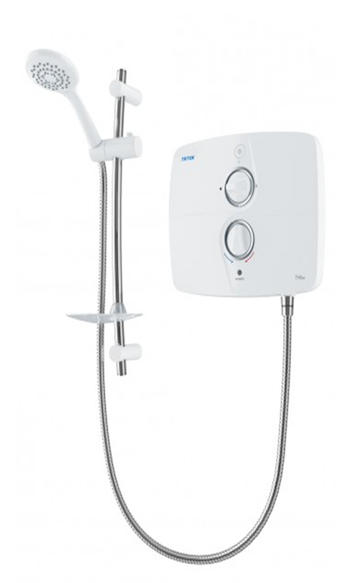 New Silent Triton T90 SR Electric Shower Dublin
The brand new Triton T90SR pumped, electric, shower has finally arrived in Dublin and is the ultimate luxury silent shower. The Triton T90I, T90si, T90XR or T90Z have now been superseded by the brand new super silent Triton T90SR pumped electric shower. The new model uses the exact same dimensions and fixing points of the older units so there will be no holes when you have your silent Triton T90SR electric shower installed in Dublin. The Triton T90SR is by far the quietest pumped electric shower on the market today without any compromise on the well-known efficiency, quality or reliability of previous Triton T90 models. The new model is also perfect for domestic stud walls, such as those in new build houses and apartments, which are more susceptible to noise transmission.
Special replacement offer Triton T90SR Supplied and Replaced normally €399 replace Now €350
For more information on the Triton T90SR, Ireland's first ever silent running, pumped electric shower, and for shower installations, repairs and replacements call us on 01-4458543 or 083-1625009 where one of our RECI qualified electricians will be happy to help. All of our new showers come with a 24 month guarantee.
At showerandpumps.ie our Dublin based, Mira shower installation team are fully insured and are experts when it comes to replacing your broken Mira shower. We offer a set replacement service in Dublin for Mira SE duel, SE 2, Event, Mira QT and the Mira ST. Mira Showers is one of the biggest shower manufacturers in the world and were established as far back as 1921. Mira showers offers value, design and quality and they are without doubt one of the best products on the market. The new Mira QT, which is quieter than the old Mira SE and SE 2, is their most advanced shower on the market today. Our team of professionals can replace your old Mira shower unit with the silent Mira SE from €399
IF YOUR MIRA SHOWER IS OVER 5 YEARS OLD ITS BETTER TO REPLACE THE UNIT THAN TO TRY TO REPAIR THE OLD SHOWER UNIT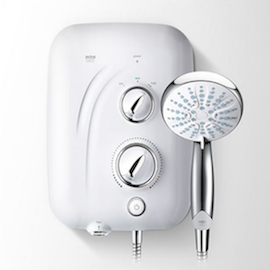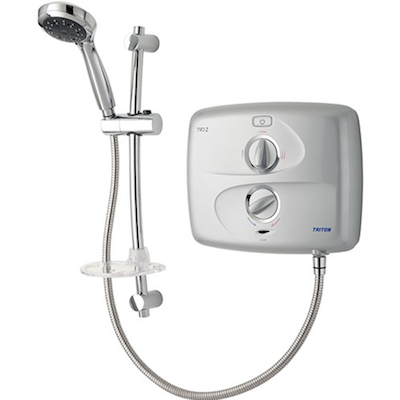 At showerandpumps.ie our team of professional, Triton installers, can have your old, broken Triton T90, Triton T90I, Triton T90si or Triton T90XR replaced with the new Triton T90z in just under an hour. We do all of the electrical and plumbing work so you only need to call one company. Triton is Irelands best selling shower especially on models such as the Triton T90z and power showers like the AS2000XT, which replaced the Triton Aqua Sensation Power Shower and the new Aspirante Power Shower. We offer a set price replacement for all showers from the T90xr to the T90z in Dublin for €350. All of our new showers come with a 12 month guarantee. You can call our office on 01-4458543 or 083-1625009
DID YOU KNOW THE AVERAGE LIFE SPAN OF A TRITON SHOWER IN DUBLIN IS 7 YEARS
Triton, Mira Shower Replacement & Installation Dublin
Click to check out our prices below
We're not the only ones happy about showerandpumps.ie…
5,000+ customers in Ireland and growing every day.