DO YOU NEED A YOUR
SHOWER PUMP REPLACED
THANKS FOR CHECKING WWW.SHOWERANDPUMPS.IE
CALL OUR OFFICE TODAY ON 01-445843 OR 083-1625009
GET A QUOTE
WE OFFER A PROFESSIONAL SERVICE!
OUR EXPERT DUBLIN BASED PUMP INSTALLERS CAN HAVE YOUR PUMP REPLACED & SET UP WITHIN TWO HOURS.
CALL OUR OFFICE TODAY ON 01-445843 OR 083-1625009
GET A QUOTE
We are part of the Infinity electrical group, available on-call to also repair your broken storage heating at www.storage-heater.ie, Our fully trained staff also repair immersion heaters immersion-heater.ie or help you with any other plumbing or electrical issues. Infinity electrical group. Call us today on 083-1625009 or 01-4458543WE ARE 100% IRISH OWNED COMPANY.
SET PRICE STUART TURNER MONSOON, GRUNDFOS, SALAMANDER APARTMENT WATER PUMP REPLACEMENT SERVICE IN DUBLIN
Water Pump Repair & Replacement
2021 Special Monsoon Stuart Turner pump Replaced €820
All Our Technicians Are specially Trained & Insured.
At showerandpumps.ie we offer a friendly, affordable shower pump repair and replacement service all across Dublin. Our team of fully trained, professional technicians work on all types like Stuart Turner Monsoon, Grundfos, Salamander and Watermill. We provide a shower pump replacement service for your broken apartment pump and with our set prices, you always know the cost. Our Dublin based team of technicians can also repair your faulty pump or immersion heater, which could be causing your pump to fail due to overheating. We understand the importance of minimizing shower or pump downtime, so we always carry a spare pump in the van allowing us to keep your water running and can carry out Monsoon Pump Repair. If you need your apartment's faulty pump replaced then call our office today on 01-4458543 or 083-1625009


Call 01-4458543 Or 0831625009

Our showersandpumps.ie technician arrives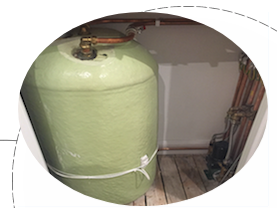 Pump replaced and water reinstated
Some Of The Apartment Pumps We Repair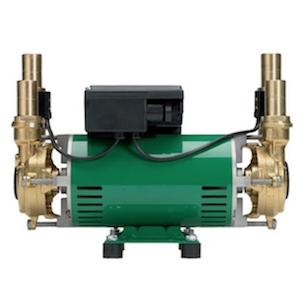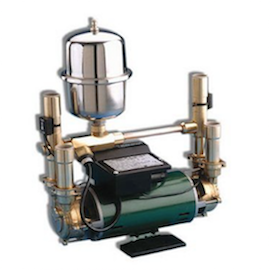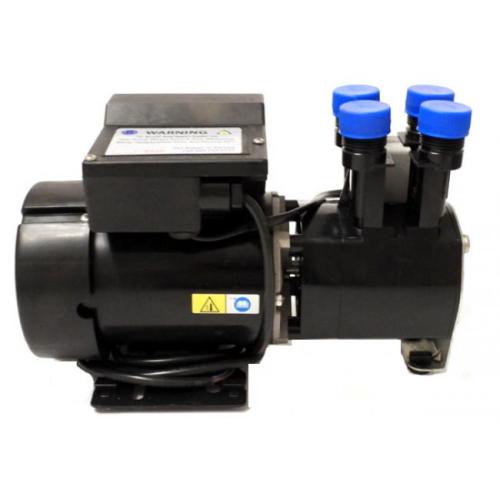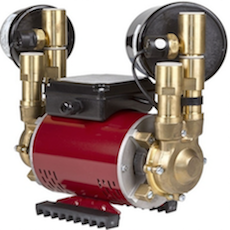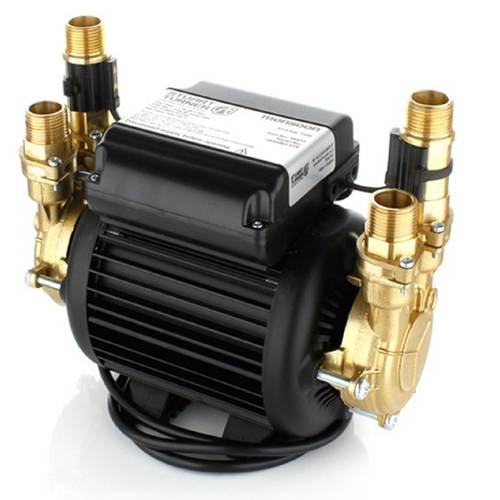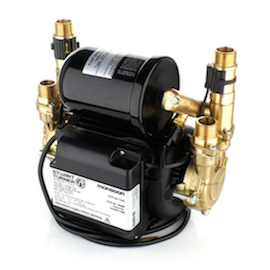 Negative (U1.5 U2.0 U3.0)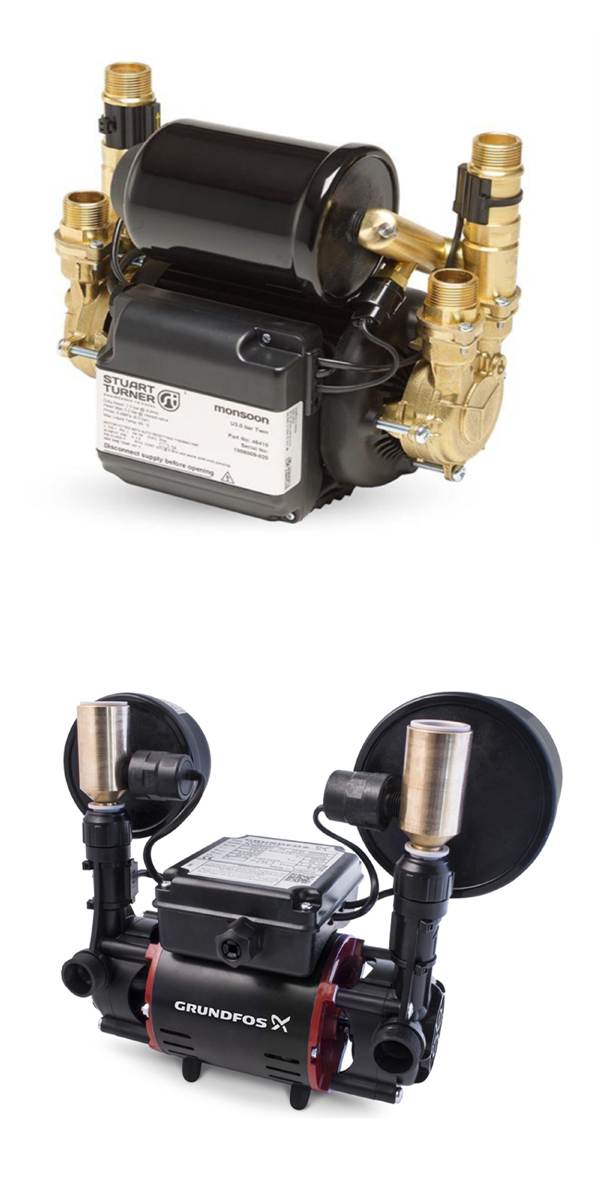 Stuart Turner, Grundfos, Salamander Negative head Shower Pump Replacement & Installation Service Dublin
At showerandpumps.ie we service, repair and replace all types including negative head. Negative head are very easy to identify as they have an expansion vessel on top of them which are either black or silver in colour and are generally found in apartments. Grundfos Pump and Stuart Turner Negative twin head will boost cold and hot water supply. Monsoon negative head systems can run off hot or cold water only which is why they are most suited to apartments which can have washing machines that only use cold water. We can replace your Stuart Turner water booster pump with a brand new pump or high quality reconditioned pump. Our engineers have found that over 80% of them that we have seen fail, don't actually require a Stuart turner replacement Dublin but just need a service or a new part. At showerandpumps.ie we offer a fixed price replacement service for all of our Dublin customers.
Some Of The Brands We Use To Install & Replace Pumps
Stuart Turner, Monsoon, DAB, Lowara.
Grundfos pumps, Watermill, Salamander, Lowara, Pedrollo
Nile(Grundfos), Niagara(Grundfos), Amazon(Grundfos), Danube(Grundfos) ,Flotec
Saniflo, Aqualisa, Monsoon M330n(Stuart Turner), ST55(Stuart Turner)
ST66(Stuart Turner), Bristan, Prestige, Carter
M330n Stuart Turner, Grundfos, Salamander Positive head Shower Pump Replacement & Installation Service Dublin
At Showerandpumps.ie we offer an installation and replacement service in Dublin for all types of shower booster systems. The difference between positive and negative head type is determined by whether the header tank is above or below the outlet point. If the header tank is above, you have a positive head and if it is below the outlet, you have a negative head. Positive head pumps are mostly used in houses and negative head pumps tend to be most common in apartments. Our installers have a no fix, no fee policy. When choosing a pump the rated pressure should be factored in i.e. installing a 3 bar shower booster pump next to the hot water cylinder in the airing cupboard will be too much. We would recommend installing a Showermate Eco 2.0 bar pump. If you need your Monsoon Standard Twin U2.0 Bar, S2.0 Bar Twin, S3.0 Bar Twin and S4.0 Bar Twin or your Stuart Turner Showermate Replaced in Dublin call our office on 01-4458543
Pump & Shower Pump Replacement Service For Your Dublin Home If you need your Monsoon Standard Twin U2.0 Bar, S2.0 Bar Twin, S3.0 Bar Twin and S4.0 Bar Twin or your Stuart Turner Showermate Replaced in Dublin call our office on 01-4458543